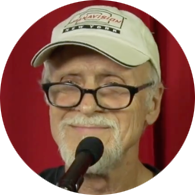 jan hoff's one man smooth jazz band
Hi, my name is Jan-Erik Hoff, born and raised in Oslo, Norway, where I gained national stardom at age 14 as a guitarist and singer.
I came to the U.S. in my early 20s, and have since played with various bands, some more successful than others, toured across the U.S. several times, played with some of the best Jazz and R&B musicians on the planet, and recorded 9 albums of my own.
Due to the change in the live music club scene in Los Angeles from live music to D.J.'s and Karaoke back in the 1980s, the band business became much more difficult, and since I had become fascinated with M.I.D.I. (Musical Instruments Digitally Interfaced), I started working on a One Man Band repertoire. And for over 20 years I have been expanding and perfecting this repertoire to the top notch act it is today.
A vast and versatile repertoire of Jazz oriented material from a great selection of old Jazz Standards with various rhythms like Swing, Cha Cha, Rhumba, Salsa, to easy listening Brazilian Bossa Novas and Sambas to more contemporary sounds like Rhythm & Blues and Classic Rock.
My gift is my talent as a musician, producer and arranger, and all the instruments in my accompaniment is played by "yours truly".
Every song has its own great arrangement. And then of course I play the guitar and sing when I perform. I also do many instrumentals by the likes of Wes Montgomery, George Benson, etc . My objective is always to sound exactly like a live band with two distinct advantages. 1/ It costs you a lot less to hire than a whole band and 2/ I can adjust the volume level to suit the size of your room or event better than a band is able to.
I work on a sliding scale, meaning; I charge a fee according to your budget and size of the event. In smaller venues like bars and restaurants I work for as little as $25 per set (hour) just to keep my chops up, and larger events up to $100 per set.
I aim to please and improve people's appreciation for music, and for them to graduate as I have from the rock, R&B, country, etc. to more sophisticated chords and harmonies that only exist in Jazz.
Please give me a try! I bet you and your clientele will love my sound at your establishment or event!
Due to the COVID pandemic, there are no scheduled performances at this time. Stay tuned.